Asya Kozina transforms pieces of paper into eccentric wigs and wedding dresses , originally  from St. Petersburg Russia, Asya Kozina, creates dresses and wigs from standard Whatman paper bought from an ordinary stationary shop.Working with white paper has become the artist's signature mode of expression, and it is the only material with which she can experiment tirelessly with patterns and designs.
Kozina believes that white paper allows her to accent form and conceal secondary details. All of her works are created by hand, and none of the shapes or forms are repeated.
Asya Kozina works at the intersection of fashion, and contemporary and decorative-applied art. Her last project, "Baroque paper wigs", took first place in number of viewings on the Behance social network site. Some of her works are below for your viewing pleasure. Be sure to visit her website for more.
Contact: Website | Facebook | Twitter | Instagram |  Behance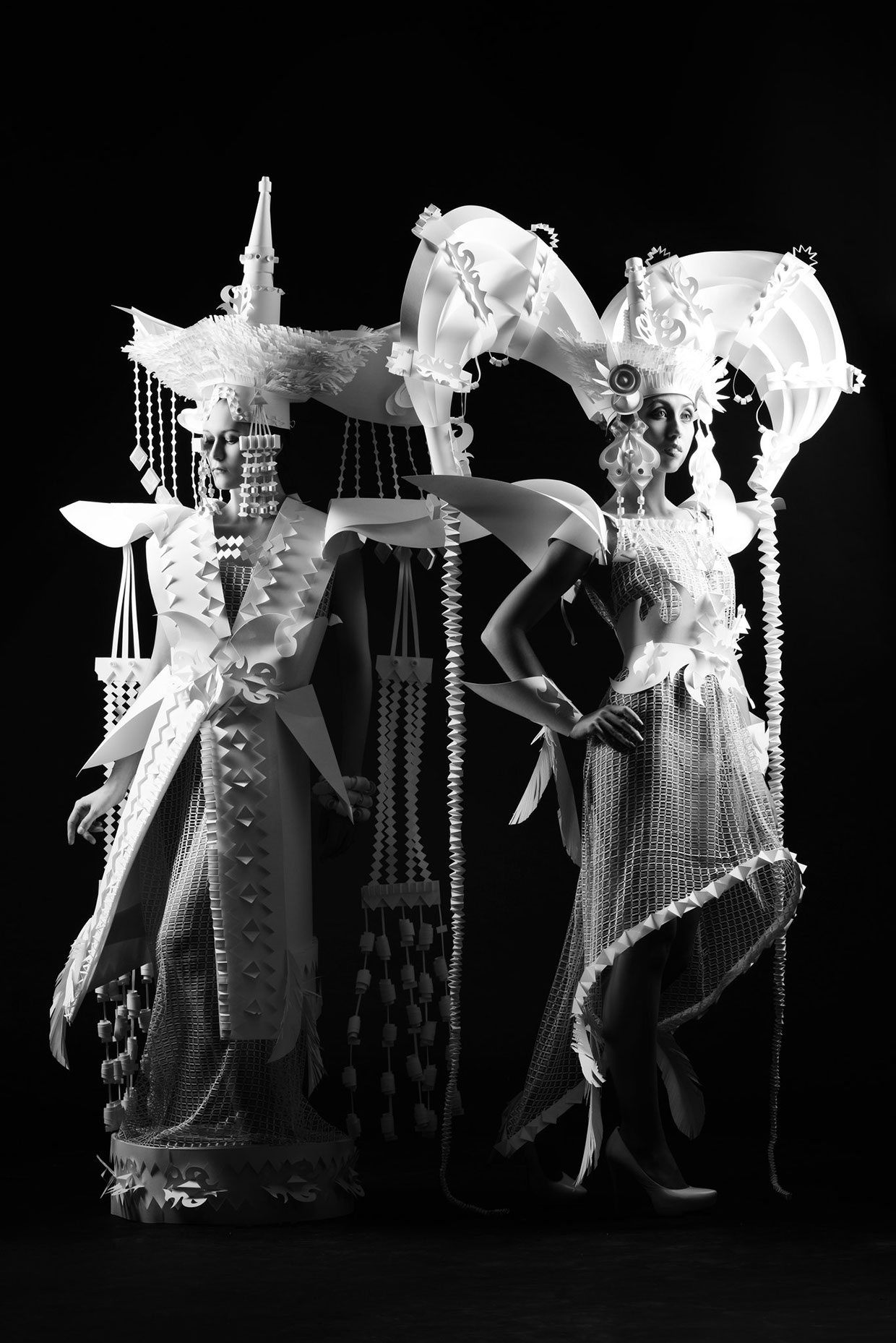 Do you like the article be sure to reblog and follow us for more. Our site upgrade is almost complete.