Clape is a town perched on the Mediterranean coast in the province of Alicante, Valencia in  Spain. And by nature of this particular geography, its architecture reflects that of a beach side community with white washed walls and open second floor verandahs; to allow better air circulation.
The La Muralla Roja is one of the few exception to the generic style in Clape, designed with Arabic influences .
Formed as a fortress, the project appears as if is was emerging from the rocks cliffs on which it sits. The general outlook closely follow that of a medieval fort, with hight single vaulted tower, serenaded buttress and a forest of out sticking walls.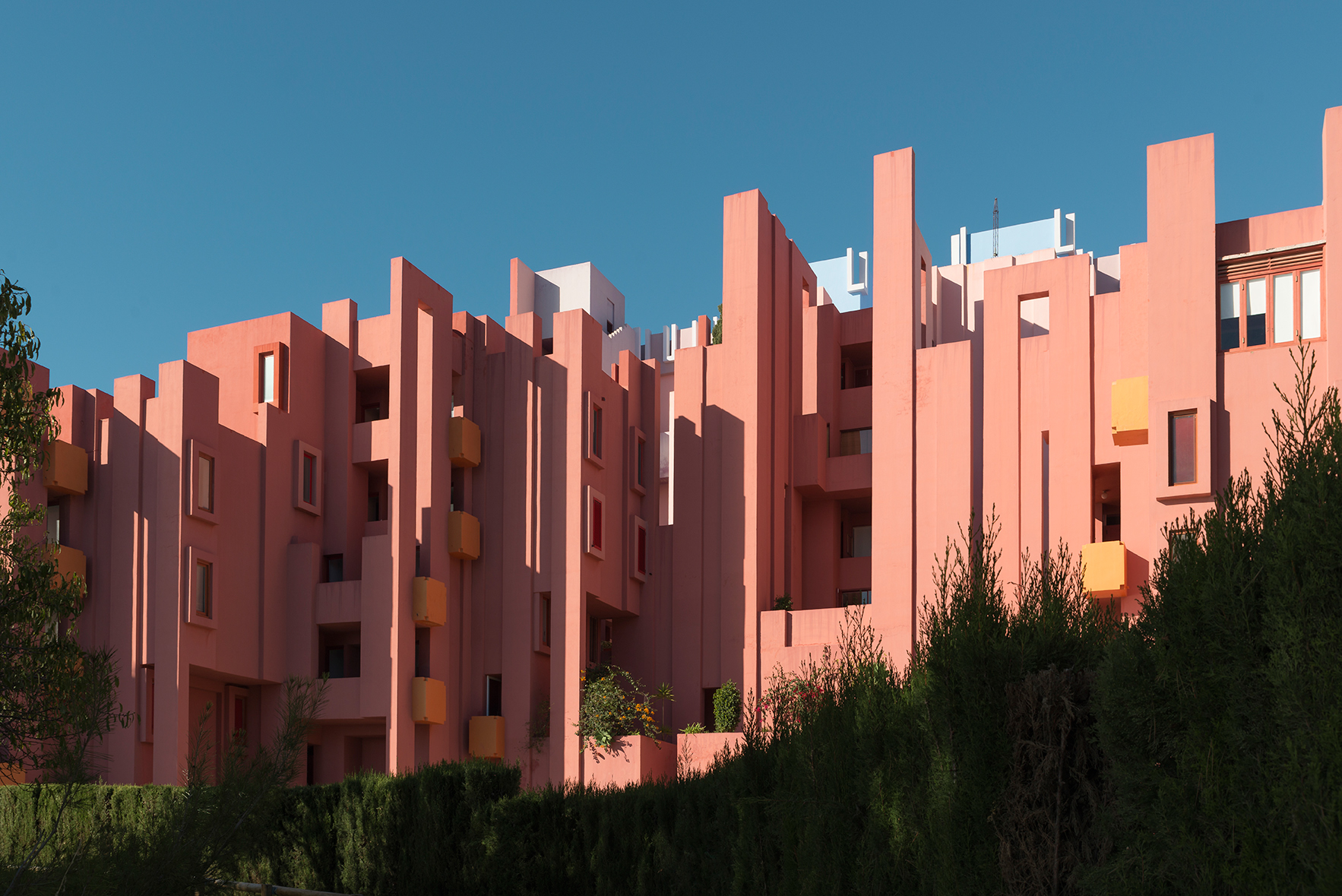 The matte of the La Roja  varies, with two unique colouration used for both the exterior and interior,the intention is to contract with the sky, the sea  and green vegetation around and to an extend, create a visually continuity with the coast. The exterior comes with layers  of  brownish- red paints; which  plaster over the exterior façades,  accentuating the contrast with the landscape and representing an " adobesque" building.
The stairs and circulation surfaces on the other hand, are of more vibrant tones of blue with a varied misc spectrum from sky-light to dark indigo, to Violet.  depending on weather, and reflection of the sunlight.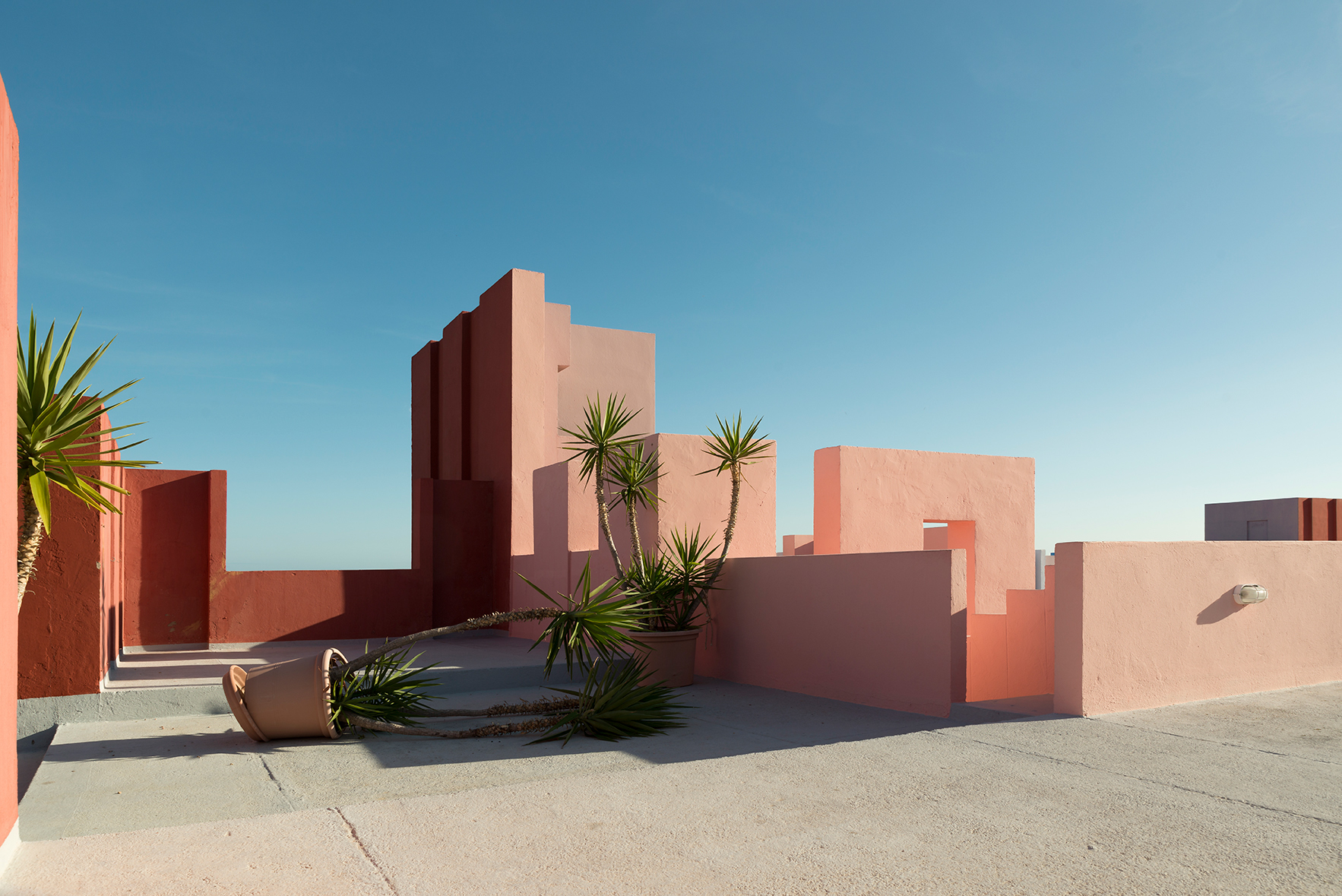 Located in the southern part of Spain , Calpe. And dating back to the 18 century. The building, now residential project  was influenced by the Arab Mediterranean culture, and the Moors who ruled Spain for over  700 years before the reconquista.
  The photography were taken by
Andrés Gallardo Albajar,
and a self taught photographer from Spain, and currently resides in Estonia.  You could check out his other works here.