in the world of macro photography, swiss-optical company ALPA challenges the limits of photography as we know it.
 its latest product, the exclusive rodenstock/ALPA lens macro switar 105 mm,  allows users to display even the smallest parts of insect hair.
photographer bernhard schurian extensively tested the sophisticated lens at the museum für naturkunde in berlin, in combination with the ALPA 12 FPS. in addition to the mass digitization of the collection, he has portrayed particularly interesting and spectacular animals.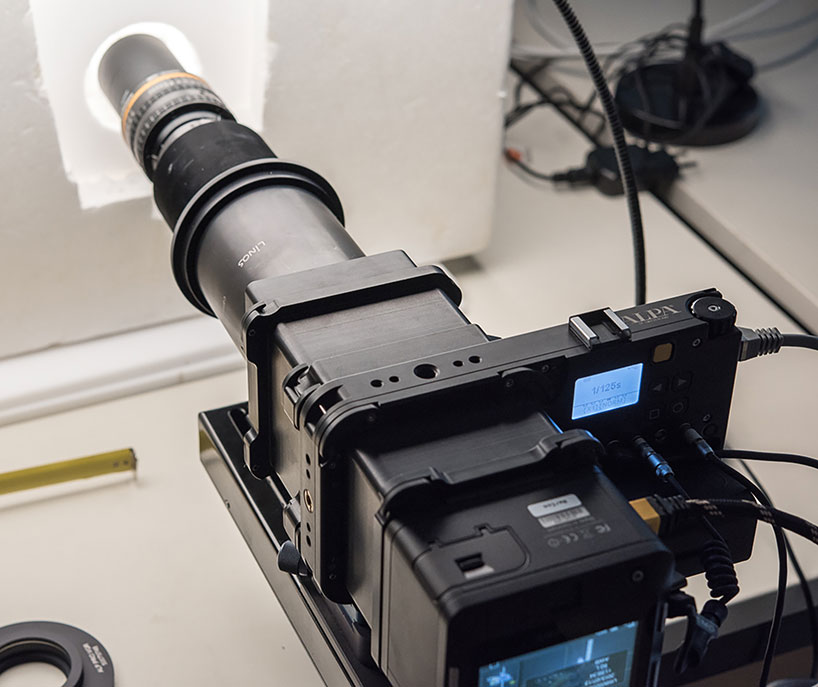 ALPA 12 FPS and macro switar
to document its complexities, bernhard schurian needed equipment for macro photography and an optimal workflow. however, with the use of conventional camera systems and macro objectives, only a limited resolution could be achieved. important details were not recognisable in the desired quality. ralph rosenbauer, ALPA's scientific consultant, developed a special set-up that goes beyond these possibilities and delivered unusually good results.


 the requirements for this set-up quickly exceeded the previously known standards: on the one hand, the camera had to be movable, which required the highest precision. every little bump would have affected the results. ALPA solved this problem with a motorised carriage which is normally used for optical experiments and lasers and allows steps of 0.1 micrometer each. this corresponds to 0.0001 millimeters.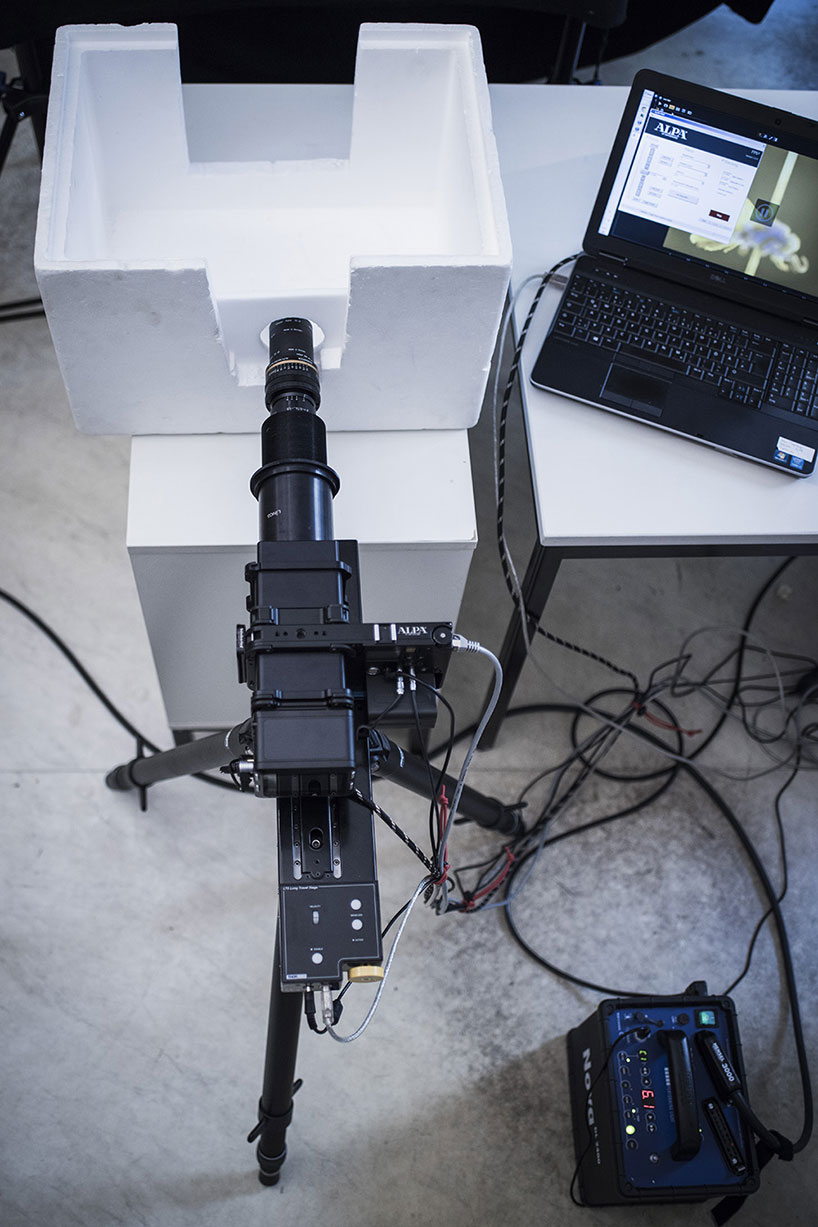 its comparatively long focal length allows for a comfortable working distance and thus facilitates the light setup
image © ralph rosenbauer, ALPA
in addition, the lens had to be able to resolve the fine structures of insects — a requirement that even the most powerful macro lenses meet only conditionally. the rodenstock/ALPA macro switar 105 mm, however, offers an optimal resolution even at the widest aperture, and can be perfectly adapted to the respective imaging scales thanks to its 'floating element'.
its comparatively long focal length allows for a comfortable working distance and thus facilitates the light setup.

 the triggering of the shutter was another major challenge, due to the vibrations that lead to misalignment between individual images.

 the shells of many species of insects have extreme contrasts in the macro image, especially when black surfaces alternate with bright hair, bristles or iridescent spots.

 the end result makes it possible to look at insects as they have never been seen before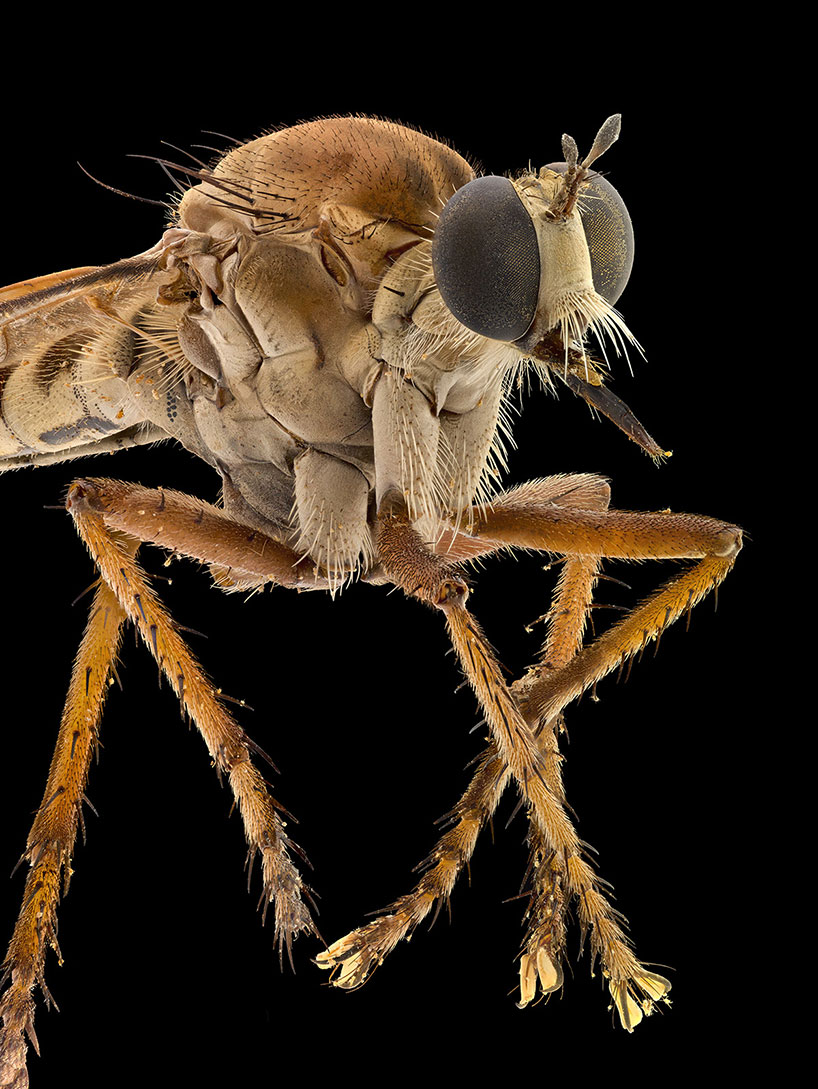 dipt asilidae microstylum – 725 images taken with the ALPA 12 FPS, macro switar 5.6/105 mm and stacking solution on a phase one IQ3 100 MP digital back and stacked
image © bernhard schurian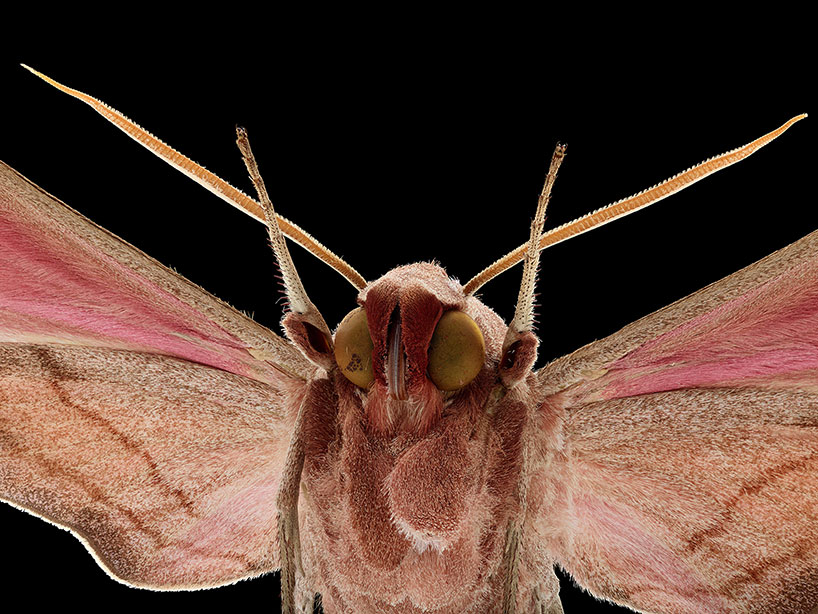 eumorpha achemon 550 images taken with the ALPA 12 FPS, macro switar 5.6/105 mm and stacking solution on a phase one IQ3 100 MP digital back and stacked
image © bernhard schurian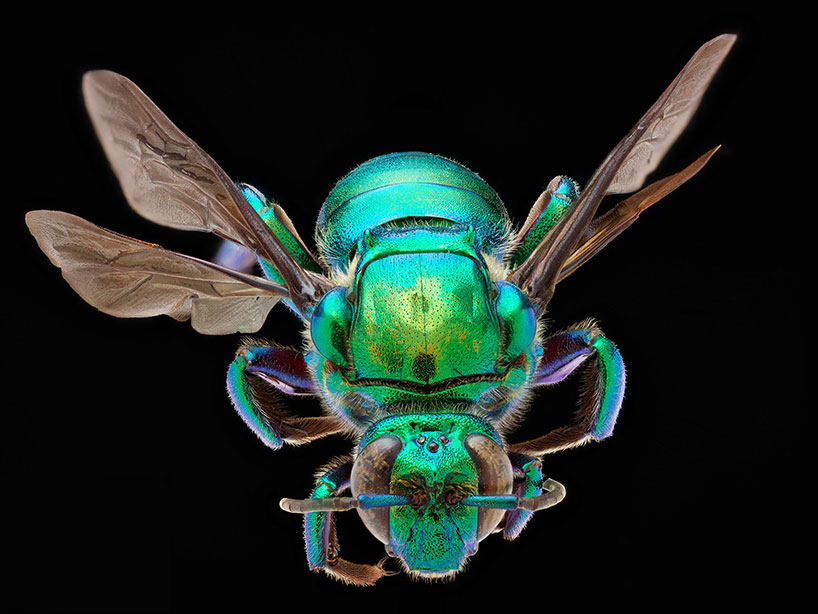 hym exaerete – 206 images taken with the ALPA 12 FPS, macro switar 5.6/105 mm and stacking solution on a phase one IQ3 100 MP digital back and stacked
image © bernhard schurian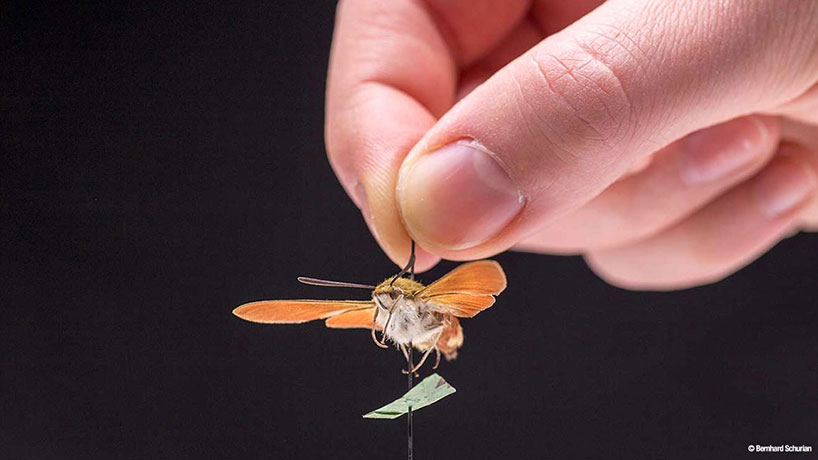 small insects make a great impression
image © bernhard schurian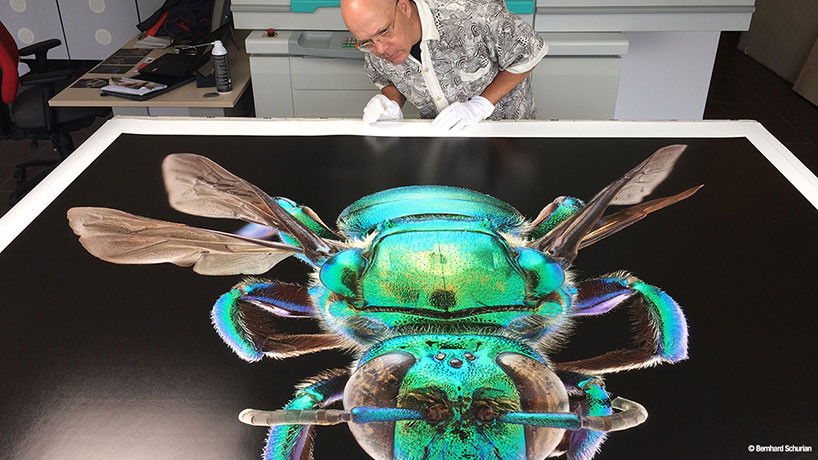 bernhard schurian printing hym exaerete for the exhibition
image © bernhard schurian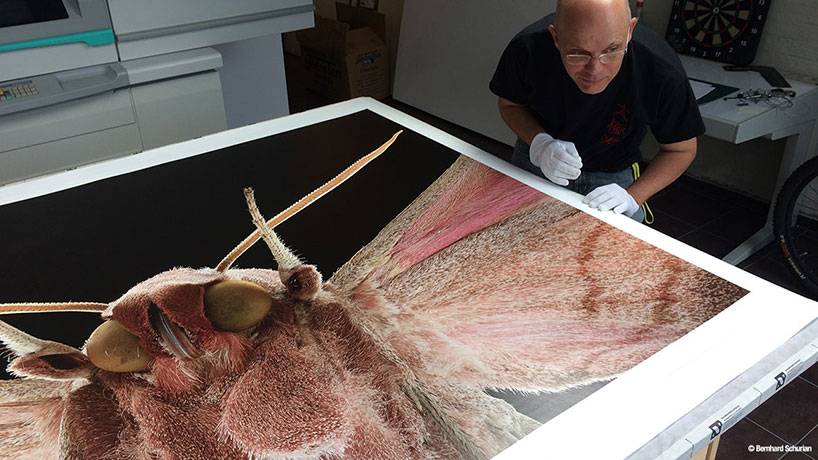 bernhard schurian printing eumorpha achemon for the exhibition
image © bernhard schurian